Hosted Repository
Now Live
Your dedicated repository managed by DataONE
Bring the products of your research together in one centralized location for efficient sharing, access, and reuse.
Introducing DataONE Hosted Repos
Focus on your research, leave your data infrastructure to us
Let the experts behind DataONE manage and preserve your data, software, and derived products with our robust software and hardware. Accelerate research activity, foster new collaborations, and build community with a repository that meets your needs and reflects your brand.
Private & public access
Control access to your datasets prior to publication with collaborative groups or just keep it private
Usage metrics
Understand how your data are being used over time with view, download, and citation metrics
Scalable storage
Grow your 1 TB repository capacity based on your storage needs in 1 TB increments
Geographic replicas
Your data are replicated to distinct geographic regions for high availability and preservation.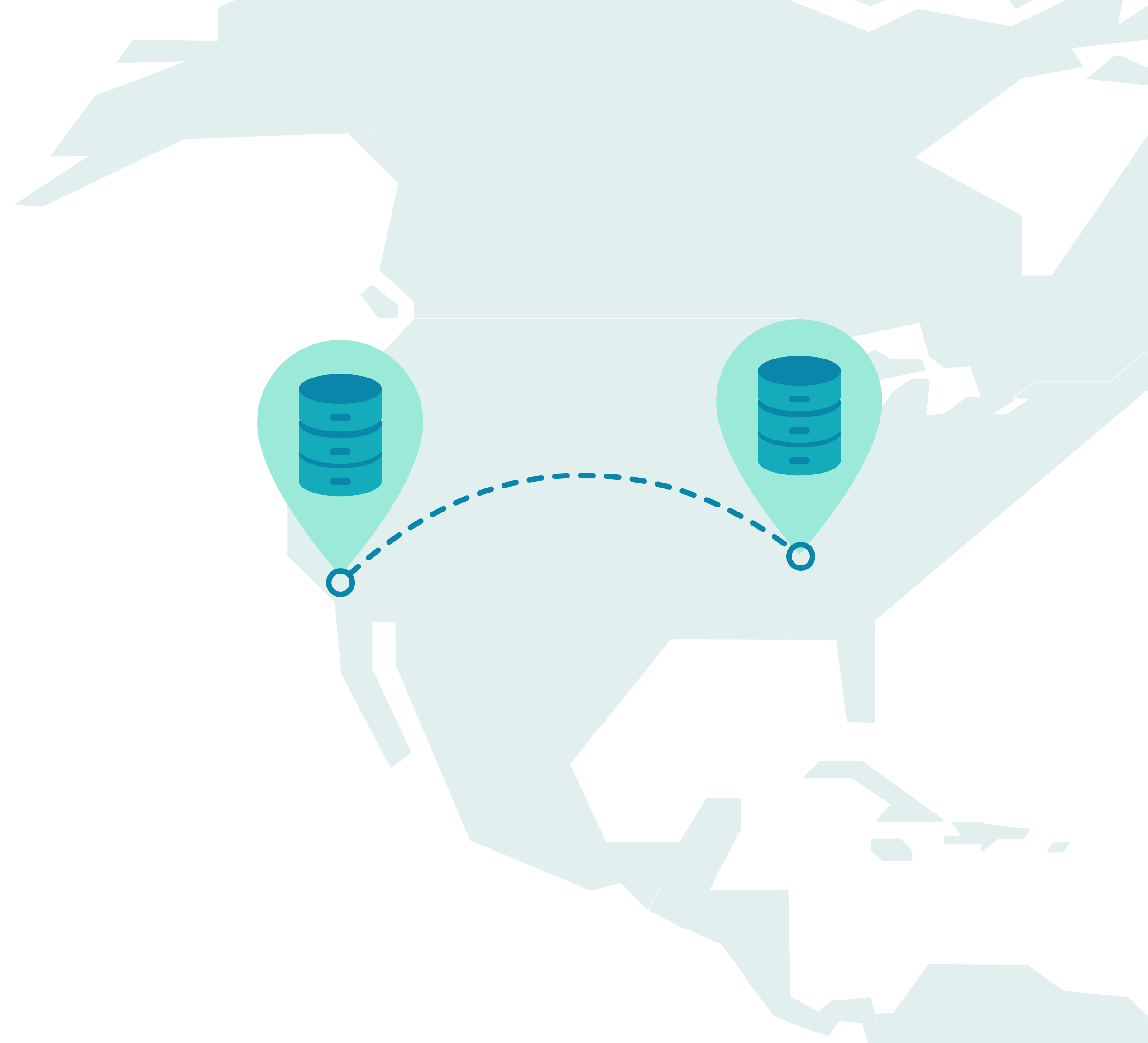 Customization
Brand your data repository with customized features allowing you to connect directly with your community.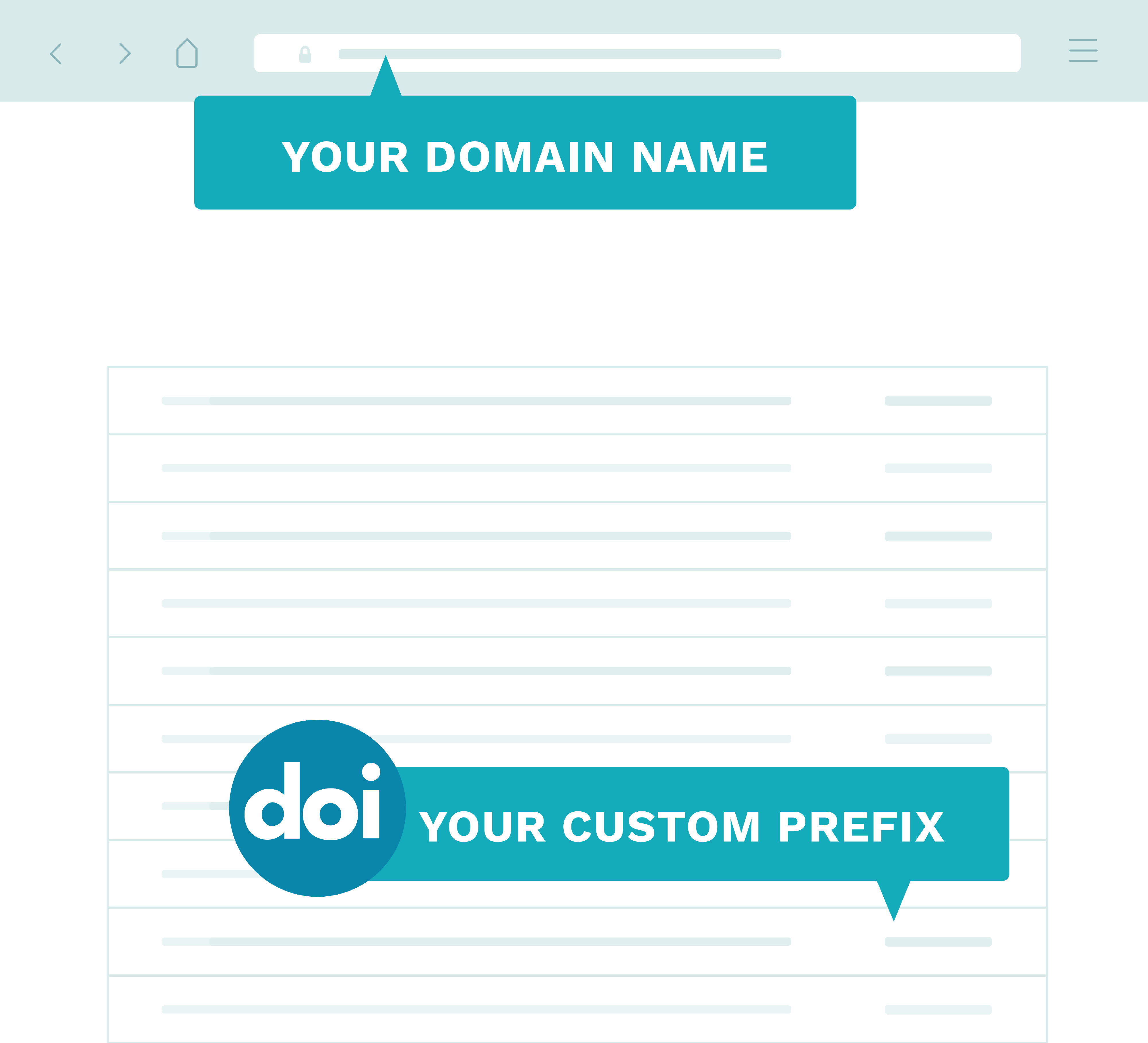 Analytics
Get a complete assessment of your data & metadata
With access to information about the datasets in your repository, you can monitor how your data is being used and assess its quality based on community established scores.
Make your data FAIR
Access aggregate & individual FAIR metadata assessment scores. Improve data discovery, accessibility, interoperability, and reusability with a quantitative metadata assessment using the FAIR principles.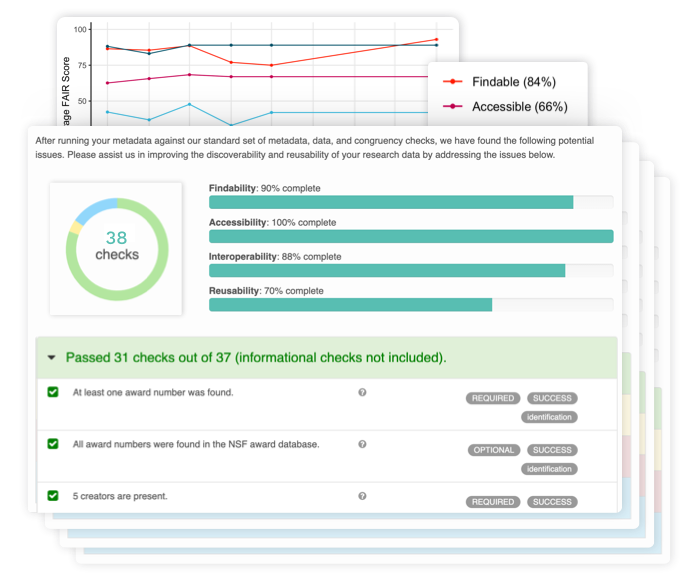 Usage metrics
Access aggregated view and download metrics for datasets
Citation reports
Find out who is citing your data
Repository tools
For users & developers
Open source, user friendly tools for working with DataONE across multiple levels of expertise. DataONE tools and services undergo extensive usability testing to ensure they meet community needs.
Open source repository platform
DataONE hosted repositories represent stand-alone deployments of open source DataONE tools: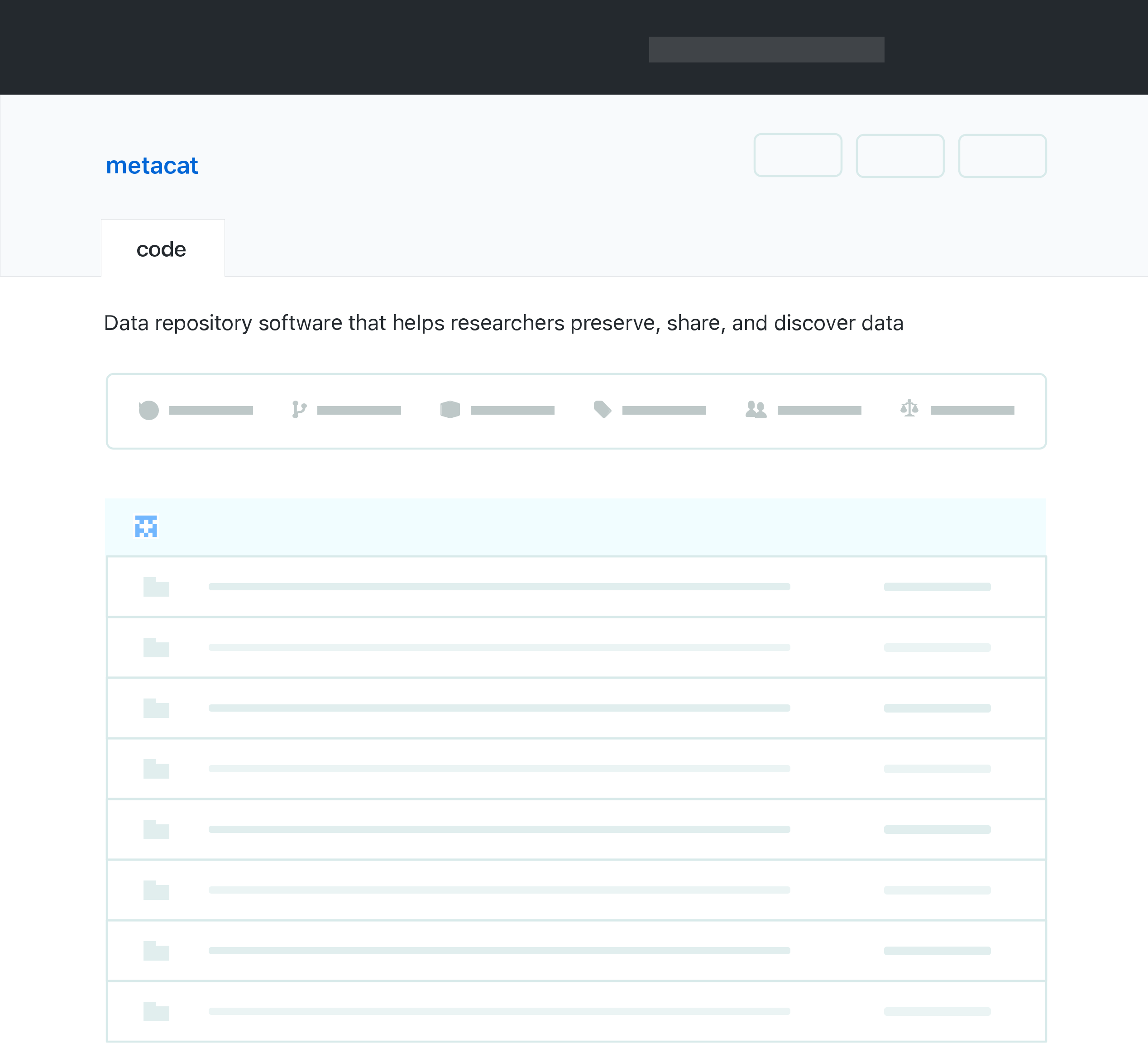 Easy data upload user interface
The user friendly data submission tool helps your researchers effortlessly upload data and create metadata to enhance interoperability, reusability, and value of data.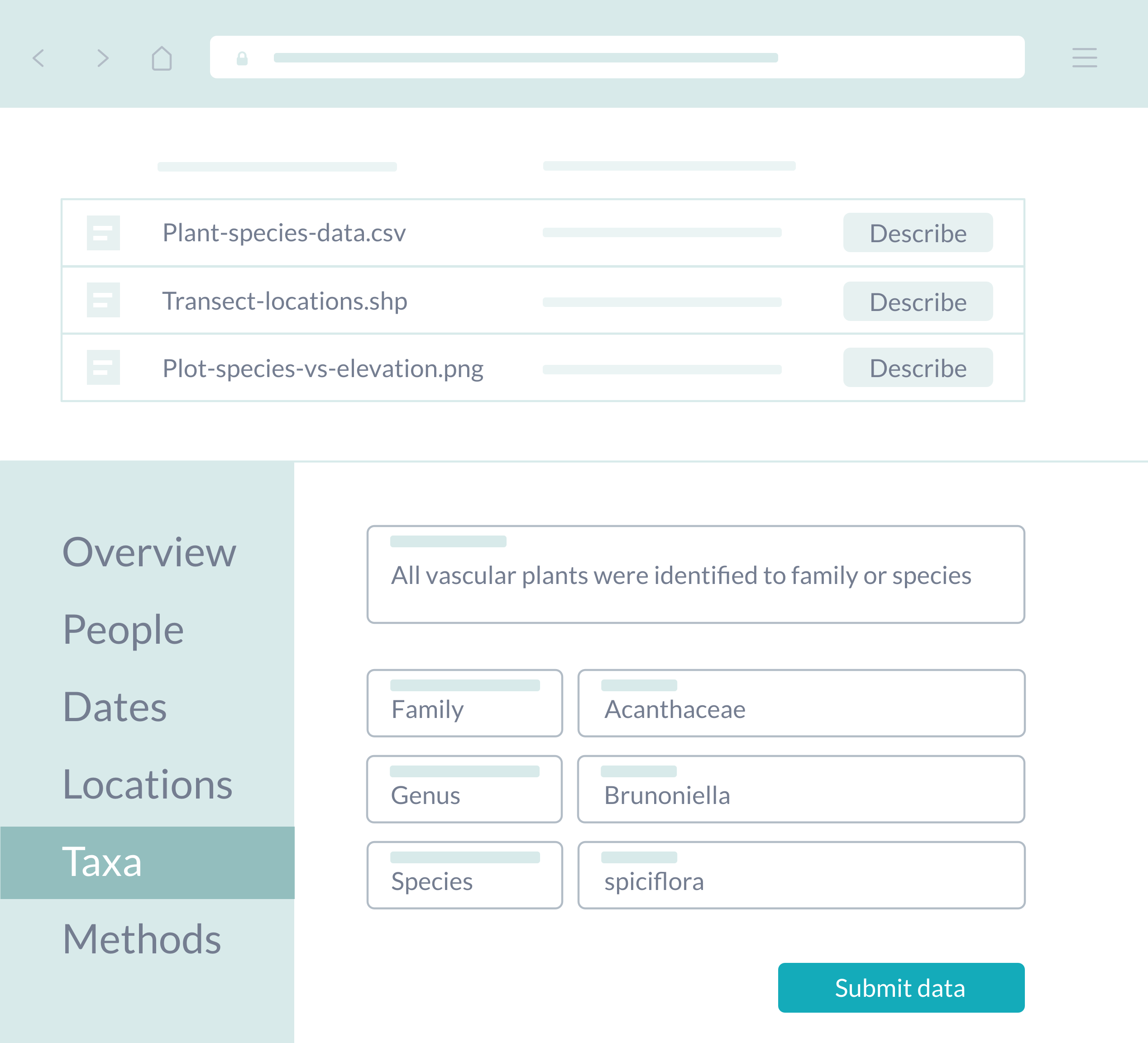 Advanced API access
Programmatically work with your repository through the DataONE tools in R, Python, Matlab, and Java.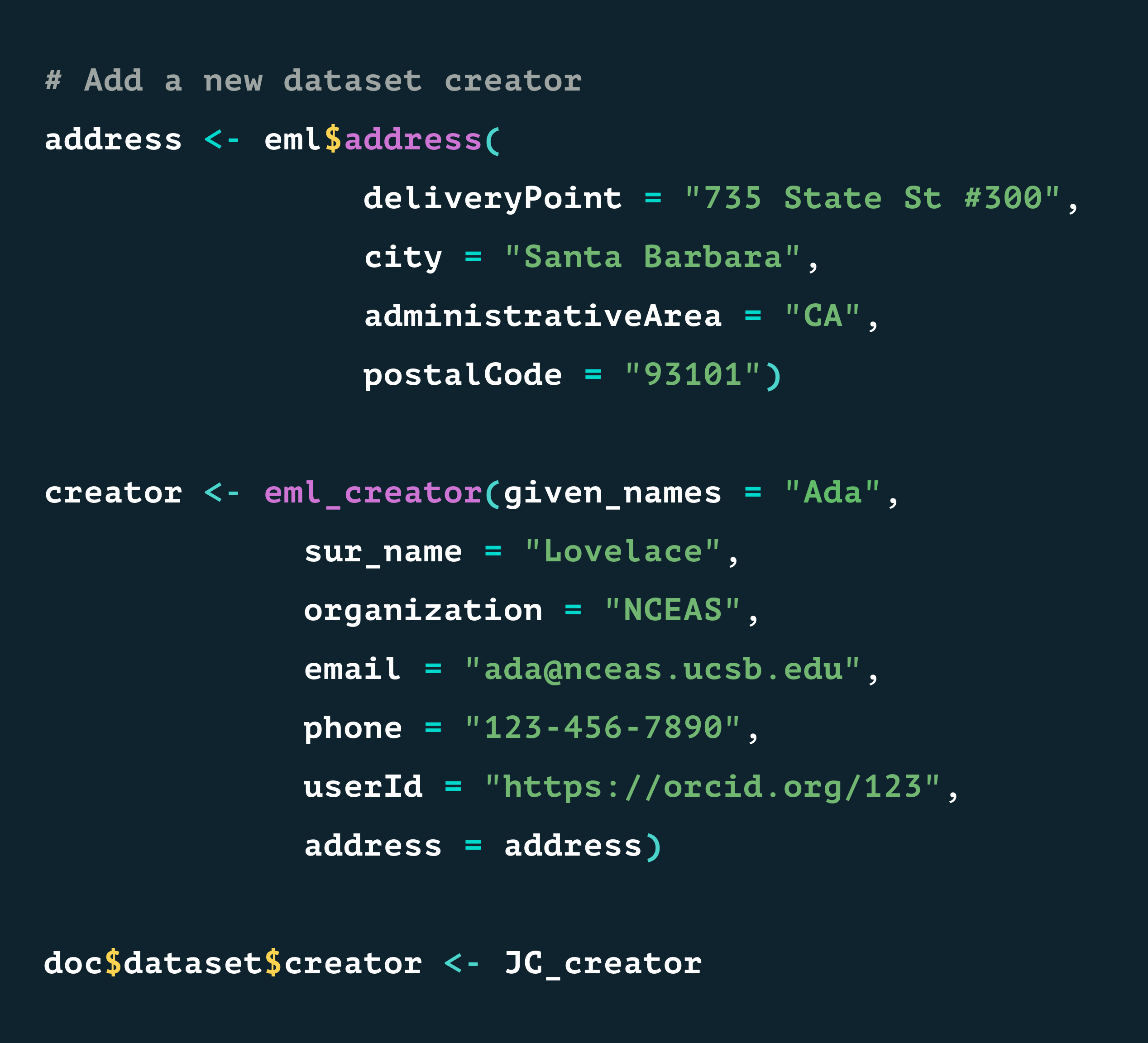 Includes DataONE Plus
Along with your Hosted Repository, get all of the features that are included with DataONE Plus
Enhanced DataONE products and services in support of your research, including branded portals, quality assessment metrics (including the FAIR suite), and much more.
Everything in DataONE Member, and...
API access

Online portal builder

Custom portal search filters

Upload any file format

Aggregated citations

Aggregated FAIR report

Aggregated usage metrics

Custom content

Portal branding

In-person training

(Discounted prices)

Contact support
$47.92 /mo, billed annually
Interested in a hosted repository?
If you're ready to set up a hosted repository or want to learn more, please provide your information below and we'll get in touch to get started.